Home »
Aspiring yoga teachers and travellers!
Come to Rishikesh, India and fall in love with its divinity. Fulfill your dream of becoming an inspirational yoga teacher training in Rishikesh. This sacred soil of yoga and spirituality, is blessed with yogic possessions from its very core. Grab this golden opportunity to enlighten yourself with the original form of ancient yogic wisdom with perfection, right here in the birthplace of yoga.
Why Rishikesh
Simplicity and humility is what makes this place so special and makes it agree to the yogic lifestyle which calls for such traits. Let go off your conventional luxuries of life for a while to experience and feel something else for a refreshing change. The ancient ashrams located here such as Parmarth Niketan, Himalaya Yoga Ashram and many more create that ethnic atmosphere which make you feel relaxed and at ease (despite of the absence of luxuries!). A dip in the holy Ganges is yet another divine experience to witness here in Rishikesh. It is believed that such an action leads to cleansing of all your bad deeds in the past and purifies you from within. Anyhow, you will certainly feel surrounded by spirituality as you take a stroll along the banks of this holy river in Rishikesh. The serene green surroundings will also favor your practice of yoga and meditation.
Why choose a career in yoga teaching
If you have the fire within you then put it to rest or exploit it to create something fruitful. Your passion for yoga represents this fire which you need to work on to reap its innumerable blessings that you will be showered with and which you can further benefit the society and the masses at large.
What it really takes to become a good yoga instructor
Establishing yourself as a quality yoga instructor calls for hard work,dedication, determination and above all- a sincere passion within for this comprehensive subject coupled with the zeal to spread its legacy to the world at large to benefit human mankind. Keeping this thought in mind, see your dreams transforming into reality as you become a certified yoga teacher. Board your journey of an evolution-spiritual, mental and physical as you help others join you, in it. Bestow your life with a meaningful insight to it.
Choose your style for becoming a yoga teacher
Yoga as a subject entails a vast array of styles, postures and forms suited to the individual's requirements and tastes. Of these the most traditional forms of yoga – hatha yoga and ashtanga yoga speak about sophisticated and authentic yogic wisdom that goes truly beyond comparision.
Hatha Yoga
This traditional form of yoga is a science that emerged over time and today continues as an inspirational source for the various contemporary forms of yoga. It educates us on the system and the reality underlying the establishment of balance between solar (ha) and lunar (tha) energies that pre-exist in the human body. It is considered as a 'yoga of balance' and is a popular form adapted by yoga practitioners and belonging to various levels. You can opt for studying this form of yoga under two varieties- a. The primary series which is meant for beginner to intermediate level yogis. B. Advanced series which is meant for intermediate to advanced level yogis.
Ashtanga Yoga
The Yoga Sutras of Patanjali has this yet another traditional form of yoga cited in its texts. Ashtanga Yoga is also regarded a science that aims to converge the asana sequences that are practiced under a well organised succession to create inertia, balance- both mental and physical, and to transform the mind, body and soul. This 'eight limbed yoga' is centered around the eight yogic paths directed towards attaining 'samadhi'- a sacred collection of the various principles of life of a true yogi. These are – yama, niyama, asanas, pratyahara, pranayama, dharana , dhyana and samadhi.
You can also opt for a combination of both Hatha and Ashtanga yoga teacher training certification in Rishikesh to gain the best out of the course.
Which ideal yoga school in Rishikesh to select
As according to your aims and requirements, you can choose from innumerable yoga teacher training courses in Rishikesh. However, to become a full fledged professional yoga teacher, make sure you enrol for the best certified yoga school which has versatility in their courses and which is approved by Yoga Alliance, so that once you obtain a certification from such school on completion of their course, you achieve international recognition as a certified yoga teacher. Himalayan Yoga Association- the leading yoga school in Rishikesh meets this criteria and helps students become a quality yoga instructor through their various yoga teacher training courses which include :
200 hour yoga teacher training program

Difficulty level: Beginner, Intermediate
Course Fees: $1200
Course location:Rishikesh
Duration: 4 weeks
Result (on successful completion): 200 hour RYT (Registered Yoga Teacher)
This basic course on yoga teacher training lays a strong foundation that acts as a stepping stone for the future-to-be yoga teachers towards a rewarding career in yoga. Beginners and enthusiasts who intend to review or polish their skills acquired by them in yoga can start with this course. The completion of this course can lead one to enter the next level in yoga teacher training which is the 300 hour yoga TTC or enter the teaching arena as a certified 200 hour yoga teacher recognised by Yoga Alliance.
Difficulty level: intermediate to advanced level
Course Fees: $1300
Course location:Rishikesh
Duration: 4 weeks
Result (on successful completion): 300 hour RYT
The 300 Hour Yoga Teacher Training Program grades the next level in the making of a completely established certified yoga teacher. This program introduces students to the learning and practice of the different mechanisms of yoga at an advanced stage. Once you graduate as a 300 Hour RYT, you get recognised as a well – qualified and accomplished yoga teacher.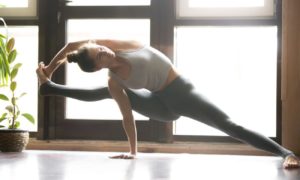 Difficulty level: Beginner to Intermediate to advanced level
Course Fees: $2500
Course location:Rishikesh
Duration: 2 months
Result (on successful completion):500 hour RYT
Do you aim to enlighten your mind, body,and spirit in a continuous manner sans any gaps in between, then our 500 Hour Yoga TTC program is apt for you. A dynamic combination of the 200 Hour YTTC and 300 Hour YTTC, this detailed course is the ultimate package for beginner to advanced level yogis who are seeking to attain basic to advanced level of yoga classes and practice. The intensive 500 Hour Yoga TTC lets graduates carry on their journey towards their yogic quest in becoming ideal yoga teachers.
Some of our facilities for students include:
Comfortable shared Accommodation
3 Times daily nutritious vegetarian meals and teas
Weekend excursions
Course material
One the himalayas sightseeing trip
Free taxi-pickup from (DED) dehradun airport
Every saturday kirtan night
Every saturday movie (8:00 pm – 9:00 pm)
Extra Facilities
Private Accommodation- (Extra charges).
Air-conditioner- (Extra charges).
REGISTERING FOR YOGA TEACHER TRAINING CERTIFICATION
Select the program appropriate for you according to your needs and your eligibility and after its successful completion register yourself under the Yoga Alliance for a certification. This itself is the very essence required to become a qualified yoga instructor. As a YTTC graduate, you can fufill your journey as a professional in the field of teaching this great form of art.
BECOMING A REGISTERED YOGA INSTRUCTOR WITH YOGA ALLIANCE
In order to practice and spread the word about the knowledge of yoga on an international level, do remember to enrol in a school that has Yoga Alliance recognised teacher training programs in India.
WHAT/WHO IS YOGA ALLIANCE?
The largest non-profit organisation of repute on a global level, the Yoga Alliance is the body that administers and certifies the standards to be followed by yoga schools, so as to preserve and maintain the authenticity and quality of the subject taught . Registering with Yoga Alliance means that you get identified as a globally recognized yoga teacher who has met the quality requirements that it takes to become an expert in teaching yoga. The best yoga schools in India such as Himalayan Yoga Association in Rishikesh , are listed under the Yoga Alliance RYS (Registered Yoga School) category.
REAPING THE REWARDS OF GRADUATING WITH A YOGA TEACHER CERTIFICATION IN RISHIKESH, INDIA
Gaining a golden opportunity to obtain the vast ocean of authentic yogic wisdom directly from its roots of origin.
Becoming an internationally recognized yoga teacher who has met the ideal standards and spreading the yogic knowledge to others around.
Being a part of the yogic wave –one which has its origin from India
Getting the prospects to meet and interact with like-minded fellow yogis who have travelled to this part of the globe from far and wide
Learning yoga from experienced yoga gurus through the yoga teacher training program conducted.
Take back home assets for lifetime- an enlightened mind, a meaningful life , a flexible and fit body, and a contented soul.